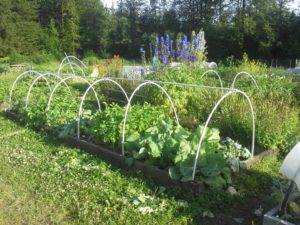 News and Events
SPRING MEMBERSHIP MEETING TONIGHT AT DIPAC: Thursday April 18 at 7:00pm. Show up at 6:30 to pick up your seed potatoes.
Here's a quick link to recommended varieties: 
http://cespubs.uaf.edu/index.php/download_file/1158/
This year we are handling lumber differently. Members will be able to purchase lumber locally whenever they choose.  You make your own arrangements. The contact person is Doug Roundtree; his number is 321-5052. 
Service hours: it's time to start checking the Service Hour page and the white board at the garden if you want to get your hours in early.  And don't forget you get a half hour for attending the Spring Membership meeting.
And here are some dates to mark on your calendar:
Spring meeting at DIPAC – April 18 at 7:00, seed potatoes at 6:30
Orientations preceded by brunch – April 27 at 11:00
Plant sale at Safeway parking lot – May 11
Rhubarb Festival – June 15
Harvest Fair – August 24