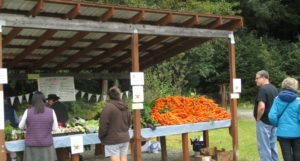 News and Events
Plot renewal is underway.  You have until February 1st but no need to wait if you know you want a plot next year.
Please remember to lock up when you leave the garden.
See you in the spring!
Below is the link to the fall and winter garden checklist from the Cooperative Extension.
http://cespubs.uaf.edu/index.php/download_file/1414/
Water shutdown will be October 31.  The dumpster and Porta-Potty go away November 5.