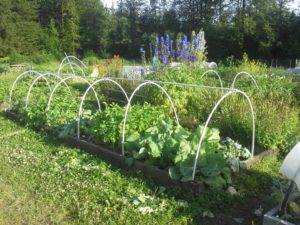 News and Events
SUPER PLANT SALE!
Saturday, May 11, 9:00 AM to Noon
In the Safeway Parking Lot
Get your veggies and herbs while they last.  Come early for good selection. (Some of the chard and kale is over 6″ high.  And the basil is large enough to harvest.)
Here's a quick link to recommended varieties: 
http://cespubs.uaf.edu/index.php/download_file/1158/
This year we are handling lumber differently. Members will be able to purchase lumber locally whenever they choose.  You make your own arrangements. The contact person is Doug Roundtree; his number is 321-5052. 
Service hours: it's time to start checking the Service Hour page and the white board at the garden if you want to get your hours in early.  
And here are some dates to mark on your calendar:
Plant sale at Safeway parking lot – May 11
Rhubarb Festival – June 15
Harvest Fair – August 24